'The Bachelor:' Ben reveals why he picked Lauren B.
---
Up until he was browsing engagement rings with Neil Lane, The Bachelor's Ben Higgins seemed completely torn between two women on Monday's season finale. Even his mom (and our new BFF) Amy Higgins felt his pain.
Ultimately, Ben put a ring on Lauren Bushnell's finger — yes, that's what the B stands for. On After the Final Rose, Ben said that a chat with the show's host, Chris Harrison, actually helped him make up his mind. "You said, 'Is there somebody here that you can't picture life without, no matter where your feelings are— how much you care for both of them?" Ben said he immediately thought of Lauren B. "I could never picture life without her."
He also told Chris that he doesn't regret telling JoJo Fletcher that he loved her. "I expressed my feelings. I tried to be as honest as possible the whole experience, no matter what situation, and it led me to Lauren. And I can't regret that."
Hmmmm, we wonder what JoJo's brothers think of that answer...
Speaking of JoJo, she, of course, came out and shared a tiny loveseat with her ex. Both acknowledged how weird the situation was, and it got more awkward when Chris asked Ben if he still loved JoJo. Ben did his best to craft an answer that would please the ex sitting next to him and his fiancée backstage. Honestly, Christopher Bryan Harrison — oh yes, we just used your full name!
If you thought JoJo seemed really at peace with the way things ended on the after show, it might because she's moved on — to The Bachelorette! And just like this season's second runner-up, Caila Quinn, seeing Ben and Lauren B.'s connection helped JoJo get over her heartache.
When Lauren B. joined Ben for their public debut, we could sense their connection was stronger than ever.
While they were still in Jamaica enjoying their engagement, Ben told Lauren B. about the extent of his other relationships to minimize surprises. And the couple seemed to be going strong. Lauren B. said she is moving to Denver in the next few weeks. And, although she envisions a short engagement, she'd still like it to be longer than a few commercial breaks. Though Chris Harrison flew Ben's pastor out to California (because Ben said he would marry his fiancée the day after filming The Women Tell All if he could), the couple opted to wait and plan their wedding. Since Ben didn't get the chance to propose in front of their friends and families, he did it again in-studio so everyone could celebrate.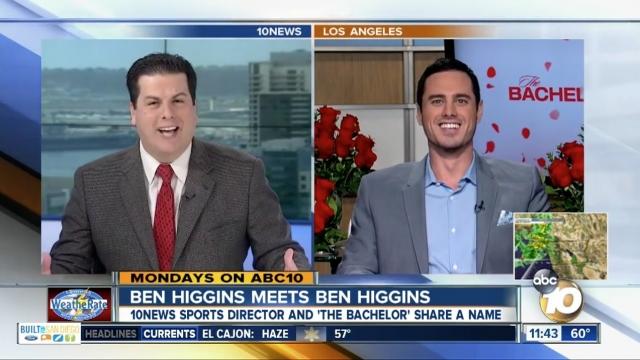 Newscaster mistaken for 'Bachelor' has epic response for confused fans
The newscaster Ben Higgins' response to the misguided tweets makes us think ABC should have picked him in the first place.Video provided by Newsy
Newslook