Apparently Bill Clinton loves balloons
---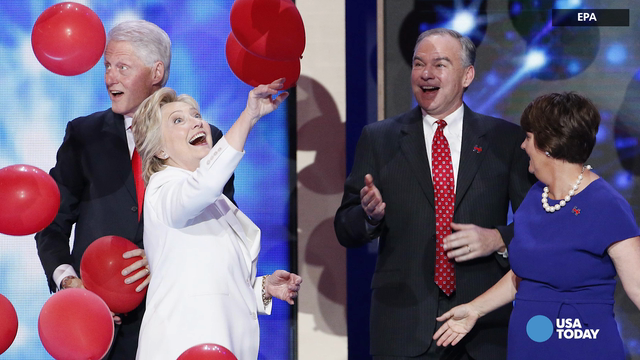 Grown-ups go crazy over balloon drop at Democratic National Convention
These grown-ups felt like kids again when the balloons dropped at the conclusion of the Democratic National Convention
Sara Snyder
He came for the politics but stayed for the balloons.
After Hillary Clinton made history by accepting the Democratic party's nomination for president, her husband, Bill, captivated the internet with his apparent love for balloons.
BuzzFeed captured his exuberance during the balloon drop in all its childlike glory.
Love the man or hate him, a grown man playing with balloons just has to put a smile on your face.
For serious news about the convention, visit eveningsun.com, ldnews.com, ydr.com and publicopinion.com.