Oscars 2016: Who got snubbed, who's not going
---
Some celebs are boycotting the Feb. 28 ceremony, and the controversy has sparked a bigger conversation about diversity in the movie industry.
At this year's Oscars, the nominees in the major categories have one thing in common: they're all white.
The lack of diversity reflected in the 2016 awards has stirred up controversy in Hollywood and beyond. Will Smith was snubbed for his performance in "Concussion," and Idris Elba was left out for his work in "Beasts of No Nation." "Creed" and "Straight Outta Compton" were denied Best Picture nods.
Some celebs are boycotting the Feb. 28 ceremony, and the controversy has sparked a bigger conversation about diversity in the movie industry.
What the Academy said
The Academy of Motion Picture Arts and Sciencespledged to make changes to increase diversity in its membership. The goal is to double the number of women and diverse academy members by 2020.
"While we celebrate their extraordinary achievements, I am both heartbroken and frustrated about the lack of inclusion. This is difficult but important conversation, and it's time for big changes," Academy President Cheryl Boone Isaacs said in a statement.
Who you won't see
Director Spike Lee has said he'll attend the Knicks game instead of the Oscars.
"We cannot support it and (I) mean no disrespect to my friends, host Chris Rock and producer Reggie Hudlin, president (Cheryl Boone) Isaacs and the Academy. But, how is it possible for the second consecutive year all 20 contenders under the acting category are white? And let's not even get into the other branches. Forty white actors in two years and no flava at all. We can't act?! WTF!!" he wrote on Instagram.
Will Smith and his wife Jada Pinkett Smith won't be there, either.
"The Academy has the right to acknowledge whomever they choose, to invite whomever they choose, and now I think that it's our responsibility now to make the change. Maybe it is time that we pull back our resources and we put them back into our community, into our programs, and we make programs for ourselves that acknowledge us in ways that we see fit that are just as good as the so called mainstream ones," Pinkett Smith said in a video on Facebook.
Smith echoed his wife's concerns.
"When I look at it, the nominations reflect the Academy. The Academy reflects the industry, reflects Hollywood and then the industry reflects America. It reflects a series of challenges that we are having in our country at the moment," he said on Good Morning America.
Who you will see
Host Chris Rock, despite pressure to step down, will be there and address the controversy in his monologue. He referred to the Oscars as "the white BET awards" on Twitter. Kevin Hart and Whoopi Goldberg will be among presenters.
Best Supporting Actor nominee Mark Ruffalo took to Twitter to support those boycotting, but said he'd attend to support victims of clergy sexual abuse - the subject of "Spotlight," one of the Best Picture nominees.
"The Oscar Ban movement reflects a larger discussion about racism in the criminal justice system," he wrote.
What everyone else is saying
The controversy has gotten a lot of people talking, whether they're boycotting or not.
"So disappointed that some of 2015's best films, filmmakers and performances were not recognized," Oscar winner Reese Witherspoon posted on Facebook. "Nothing can diminish the quality of their work, but these filmmakers deserve recognition. As an Academy member, I would love to see a more diverse voting membership."
President Obama said it raises the issue of whether everyone is getting a fair shot.
"I think that when everyone's story is told then that makes for better art," he said Jan. 27 during a round of wide-ranging interviews.
Oscar winner Lupita Nyong'o said she was disappointed by the lack of inclusion.
"It has me thinking about unconscious prejudice and what merits prestige in our culture. The Awards should not dictate the terms of art in our modern society, but rather be a diverse reflection of the best of what our art has to offer today," she wrote on Instagram.
But Oscar winner Michael Caine said black actors should be patient.
"There's loads of black actors. In the end you can't vote for an actor because he's black. You can't say, 'I'm going to vote for him, he's not very good, but he's black, I'll vote for him," Caine said.
Diversity in short
There is one way to find diversity in the Oscar nominations: Check out the short film categories.
The nominees in the animated category include "Sanjay's Super Team," about a young Indian-American boy obsessed with cartoons and super heroes. The live action category includes films set in Kosovo, Afghanistan and the West Bank.
And you can catch up on the shorts right here in York.
The Strand-Capitol Performing Arts Center will show them Feb. 6 as part of its Capitol Cinema lineup. The nominated live action short films will be shown at 5 p.m. and the animated short films will be shown at 7 p.m.
Tickets are $8 for each screening or $10 for both. Visit www.mystrandcapitol.org for more information.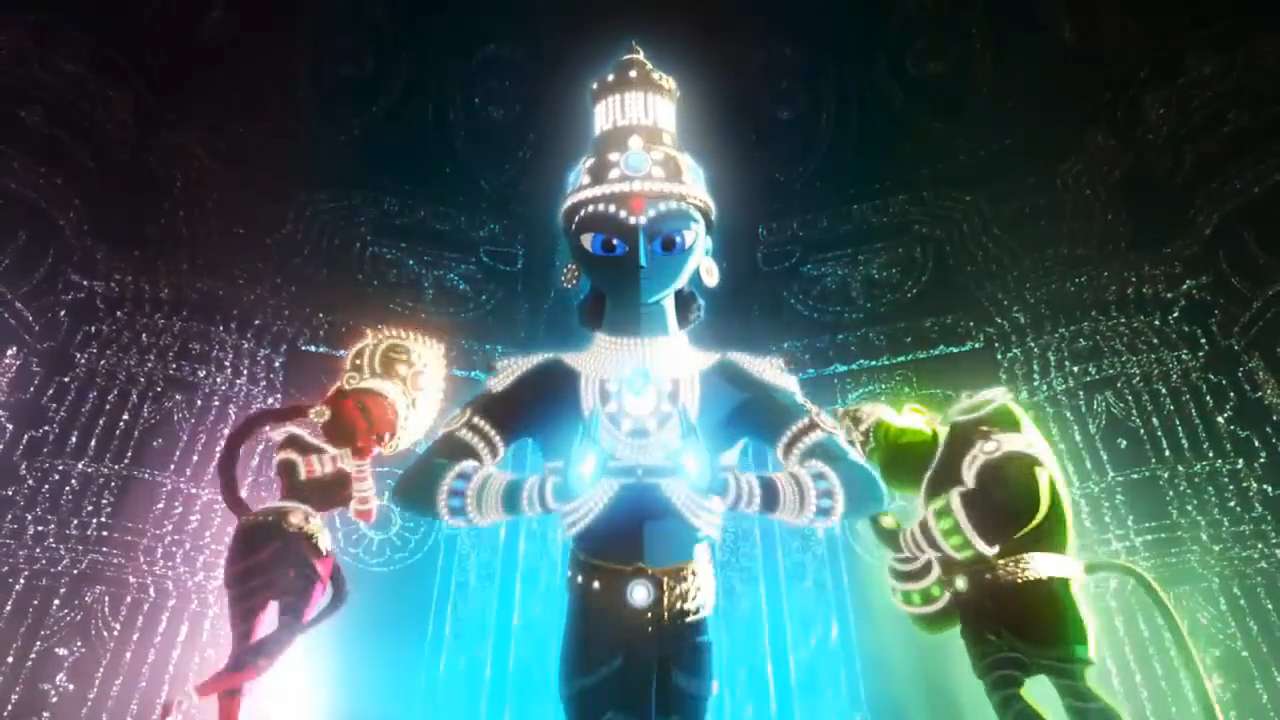 Trailer: Oscar nominated short films
All of the short films up for Academy Awards this year will share the big screen.
VPC