Bar crawl: How to try all the craft beers in York
---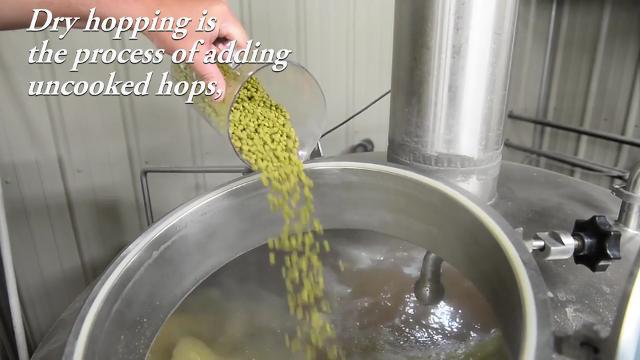 Beer 101- Adding Hops
Hops is an important ingredient in the flavor and aroma profile of beer. Watch as Black Eagle Brewery brews it's newest offering, an oatmeal grapefruit pale ale ahead of the Beer and Gear Festival, July 22-23.
RION SANDERS
Ditch the Natty Boh pounders or Natural Light 30-rack. You're not in college anymore, so put the lame-duck lagers aside and try a grown-ups' beer.
York's become a craft brew destination, and it's just aching for attention.
With the opening of Collusion Tap Works on Friday, York now has three craft breweries within walking distance of each other.
"We've become a destination point," said Jeff Lau, owner of Mudhook Brewery Company. "(All of us brewers) offer something different."
Whether you're a fan of a smooth IPA, a rich stout or love to experiment tasting new beer, there's something for every taste in this abbreviated brew trail.
Here's the best way to check out York's three downtown breweries on a weekend night:
Address: 50 E. North St.
Friday hours: 4 to 10 p.m.
Saturday hours: 2 to 10 p.m.
Sure, you may be heading out on your endeavor with a group of friends, but kick off your crawl with the opportunity to meet even more friends.
"We have a great community feel," Liquid Hero co-owner Christian Quinlivan said. "We have the best group of customers that come in. They're just good customers, good people."
Liquid Hero recently changed the configuration of its bar to allow for more seating, but what hasn't changed is the great view into the brewery.
"You get to see the brewery in operation while you're drinking a pint," Quinlivan said.
If you need a little food before starting the crawl, Quinlivan said they allow order-in options from BrewVino, DiCarlos and other nearby restaurants.
Oh, and if you need a little detox the morning after, Speakeasy Yoga takes place inside the bar every other Saturday morning.
Address: 105 S. Howard St.
Friday hours: noon to midnight
Saturday hours:  noon to midnight
The new kid on the block in York, Collusion Tap Works is packing a punch in the Royal Square area with their German-style beer.
The brewery offers a few common options like their Alley IPA, a citrus and tropical fruit-laden Session IPA, and the Fuzzy Scrumpit, a peach and guava flavored IPA.
If you're looking to kick it up a notch, try the Secret Affairs — a sweet and fruity Belgian Tripel with an 8.2 percent alcohol by volume, or ABV — or the Dole, an Imperial Cherry Berlinerweiss at 10 percent ABV.
Collusion is a great stop to get in a game of shuffleboard, cornhole or washers, as all three are available at the brewery.
"I just like to be in a place where I can sit, hang out and drink some good beers," Collusion co-owner Jared Barnes said of his brewery's laid back feel.
Address: 34 N. Cherry Lane
Friday hours: 11 a.m. to 10 p.m.
Saturday hours: 11 a.m. to midnight
End your night with some good IPAs, awesome tunes and a bit of grub for the way home.
Located behind Central Market, chill out and admire the weather and the scenic cityscape that only Cherry Lane can provide.
If the weather's right, grab yourself a School's Out of Session IPA and pull up a chair outside the bar and listen to live music, performed at Mudhook throughout the year.
After drinking some of the heavier beers at Liquid Hero and Collusion, the Out of Session is lower in both alcohol content and hops, providing a smooth way to calm the night down.
Need something a bit heavier? Try the Deep Sea Stout.
"That's one of our signature beers," Lau said, adding that people who don't traditionally drink a dark beer end up liking it.
While at Mudhook, chomp down on its vast menu that features burgers, specialty sandwiches and a whole host of appetizers like the Muddy Hog Wings – three jumbo pork wings tossed in your choice of wing sauce.
Another brewery worth checking out, Crystal Ball Brewing Company in West York, is too far out for this bar crawl, but if you're in the vicinity, it's known for its wide variety of beers, including a Coconut Porter and a Jamaican-Style Wheat.
Anthony J. Machcinski is the Food and Drink Reporter for FlipSidePA and the York Daily Record. Follow him on Facebook and Twitter, or email him at amachcinski@ydr.com.