National Coffee Day: How to get your fix
---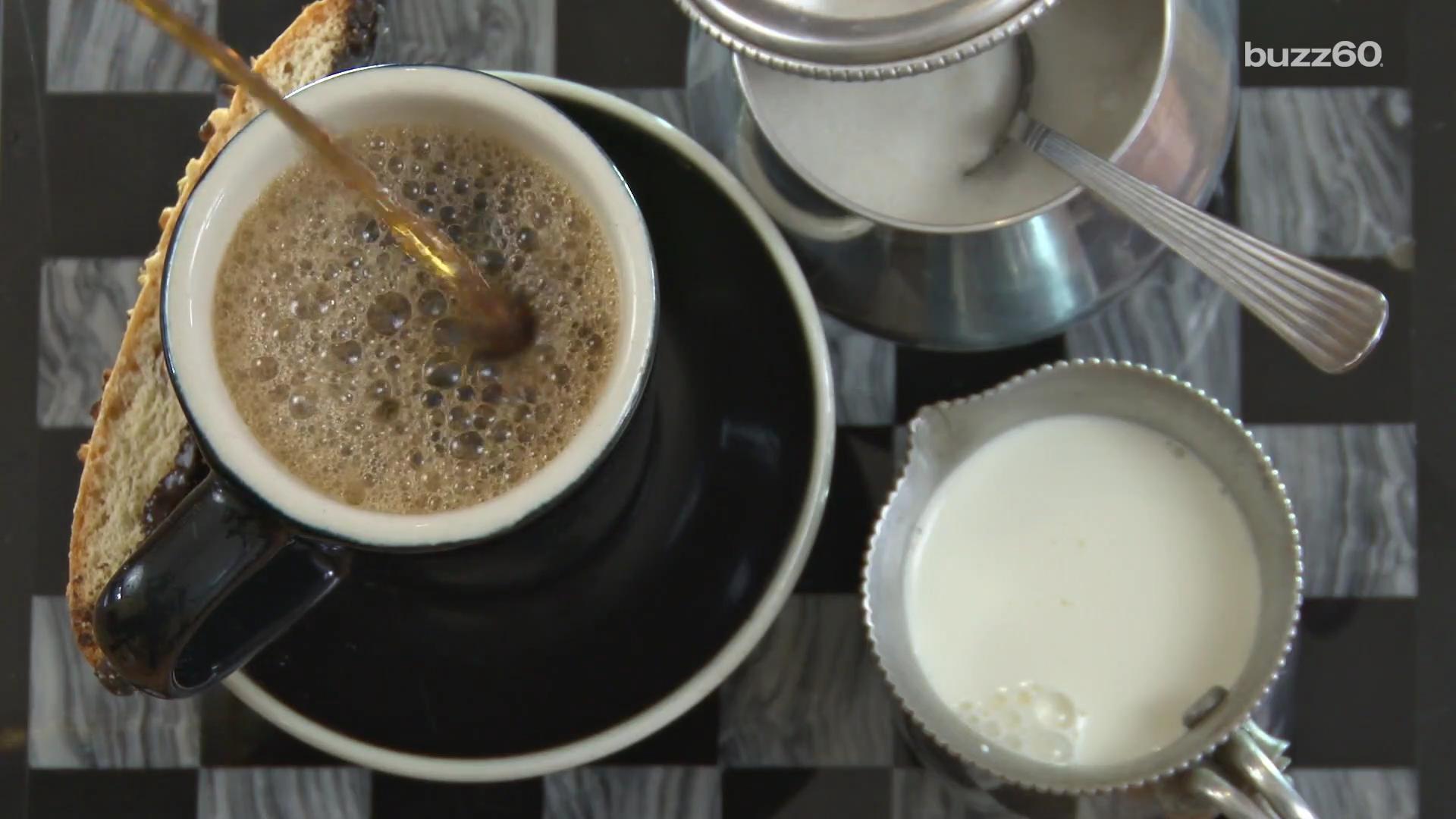 The more coffee you drink, the longer you live. Because science.
A new study finds drinking 3-5 cups of coffee per day can help you live longer. Gillian Pensavalle (@GillianWithaG) has the story.
Buzz60
Coffee fiends rejoice. Thursday is your day!
Sept. 29 is National Coffee Day and a host of local and national coffee shops are celebrating the day with freebies, discounts, and special promotions.
Here's how you can take advantage of the extra caffeine:
Dunkin Donuts
66 cent coffee. Guests can enjoy any medium sized cup of signature hot coffee for 66 cents. Fans can also get a special one-day-only snapchat filter, unlocked at any DD location.
I-Ron-Ic
$1 off Americanos, all day, any size
Fractured Prune
Coffee lovers can get a free 12-ounce coffee with any purchase.
Leg Up Farmers Market
Leg Up will be giving away a free cup of 12-ounce coffee on Thursday between 8 a.m. and 8 p.m., while supplies last.
New Grounds
Caramel Pumpkin Pie Coffee will be sold on Thursday. A large latte will be sold for $3.50.
Pilot Flying J
Guests will be treated to one free small cup of Pilot Coffee, or another hot beverage of their choice, including tea and cappuccino. The promotion is valid all day and guests will need to display an online coupon found on the Pilot Flying J's Facebook page.
Royal Farms
Royal Farms will have free coffee on Thursday for customers who use their App. Anyone who has the app will get a notification in the morning that can be used at any Royal Farms to get their free coffee.
Rutter's
VIP Members will receive a free coffee. Customers must be a VIP member to receive the offer. The offer is for all brewed coffees including refills and any size. This does not include the Espresso Bar Coffees.
Starbucks
National Coffee Day marks the one-year anniversary of Starbucks One Tree for Every Bag Commitment, an effort to combat the plague of coffee rust in Latin America. On National Coffee Day, Starbucks will donate a coffee tree on behalf of each customer who purchases a brewed Mexico Chiapas coffee in participating stores.
Sheetz
Sheets will offer one free small Cold Brew coffee while supplies last to all customers who show their My Sheetz Card. Thursday will be the first day Sheetz will offer the Cold Brew, fresh ground coffee infused with cold water for 10 hours.
Turkey Hill
Turkey Hill will be running a Facebook coupon on National Coffee Day, giving customers the opportunity to buy one 16 oz. coffee and get one free on Thursday. Customers must show the Facebook coupon at the register to receive the discount.
Anthony J. Machcinski is the Food and Drink reporter for FlipSidePA and the York Daily Record. Follow him on Facebook and Twitter, or email him at amachcinski@ydr.com.
\