Mariah Carey engaged to her billionaire Australian boyfriend
---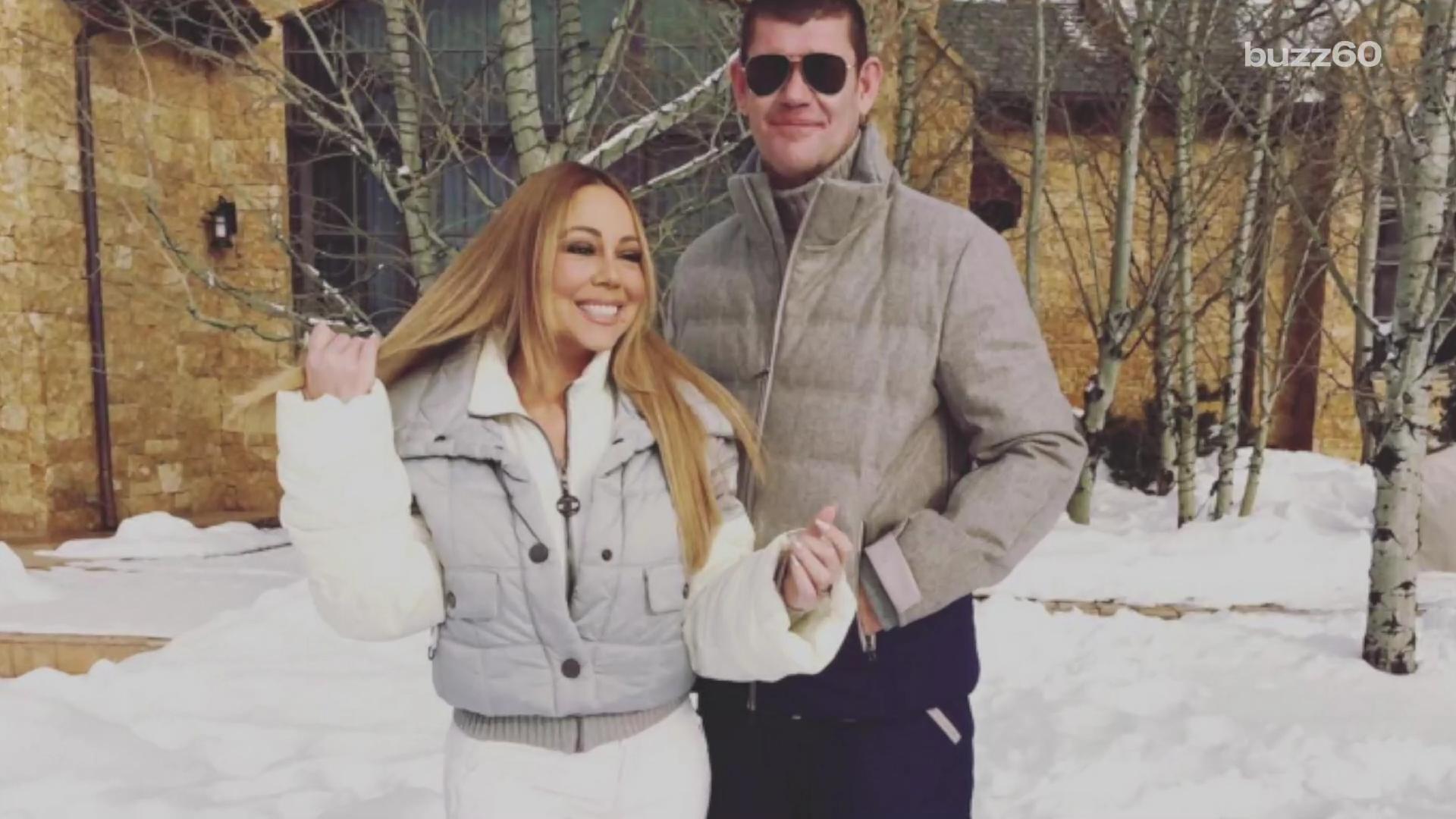 Mariah Carey engaged to Aussie billionaire James Packer
Listen up, Lambily! After a whirlwind romance, Mariah Carey is reportedly engaged to Australian business mogul James Packer. Mara Montalbano (@maramontalbano) has the details.
Buzz60
Congratulations are in order for Mariah Carey, who's engaged to her Australian billionaire boyfriend, casino mogul James Packer, whom she met in 2014.
Her representative in New York, Chris Chambers, confirmed the news.
People, US Weekly , and E! were among those shouting about it late Thursday, apparently only minutes after Packer proposed to Carey, 45, in New York on Thursday.
Packer, 48, is the son of the late Aussie media mogul Kerry Packer and the co-chairman of Melco Crown Entertainment, which develops, owns and operates casinos in Asia. Packer is listed as Australia's fourth-richest man, worth $3.8 billion, according to Forbes magazine.
The Daily Mail published paparazzi pictures of what Vogue reported is a whopping 35-carat diamond-and-platinum ring on her finger from Packer — bigger than even the 33-carat Krupp Diamond colossus that Elizabeth Taylor got from Richard Burton in 1968.
The design and construction took two weeks and an "army of craftsman" that included measurement specialists and an expert well versed in the handling of such a large stone, according to the ring's designer, Carey's friend and jeweler, Wilfredo Rosado, in an interview with Vogue.
"I took the standards super-high, and I wanted to create a ring that could not be measured up to," Rosado said.
So far, Carey has not posted about her engagement on her social media.
But there is no doubt that Carey and Packer have been an item for more than a year, although they haven't been seen in public that much.
Recent pictures show them together on red carpets at the opening of a casino resort in Macau in October, and at a film premiere in New York in September.
Carey, who's a millionaire in her own right, also featured a picture of the duo together on her Twitter feed in early January, after she celebrated the New Year with him in Australia.
She seems to like the Down Under lifestyle, featuring a past picture of herself with a cuddly friend.
Carey and Packer met in Aspen and again in summer 2014 at the Hollywood premiere of a film. "We hit it off," she said on The Steve Harvey Show in November 2015 when she was promoting her Christmas TV movie special.
This would be the third marriage for each of them. Carey has 4-year-old twins, Monroe and Moroccan, with second husband Nick Cannon.
Packer, a friend of Tom Cruise and former Scientologist, has three children with his second wife, model and singer Erica Baxter, two daughters and one son, all under age 8.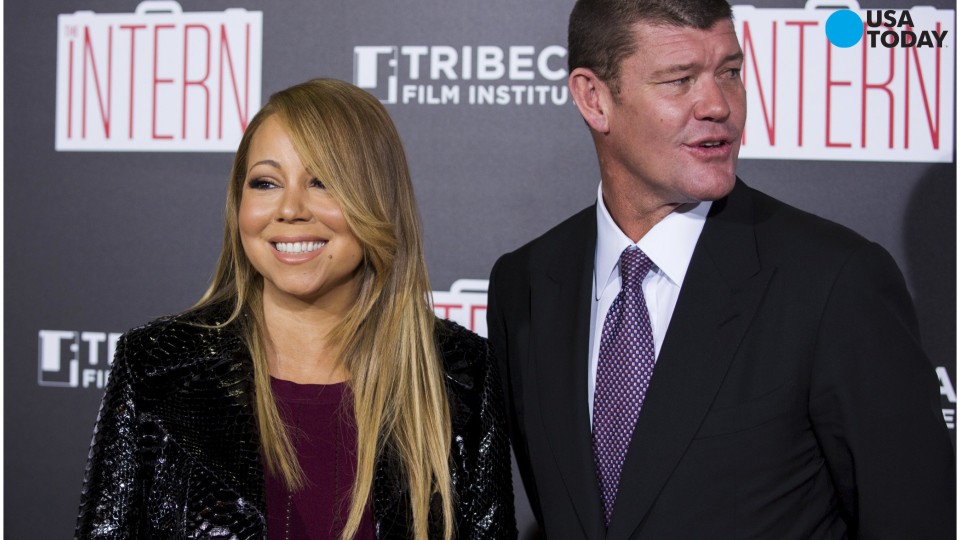 Mariah Carey And James Packer Engage To Wed
With the New Year, Mariah Carey and Australian billionaire James Packer have taken a big turn in their flowering relationship. The Grammy winning singer's representative said Friday that Carey and Packer got engaged in New York City on Thursday.
Wochit